MARK RIVERA:
Billy Joel's saxophonist for over 41 years.
A multi-talented musician, singer, songwriter, performer, and musical event coordinator, Mark Rivera has seen it, played it, and performed it all.  From humble beginnings in Brooklyn, New York, Rivera has traveled and performed in front of millions of people.  Beyond the arenas and stadiums across North America, the "Sideman" has gone from Rome, to Russia, South Africa to South America, Hong Kong to Mexico, South Korea to Malaysia, Japan to Australia and countless other venues around the world.  He has spent the last 50+ years journeying near and far entertaining, delighting and inspiring fans across the globe. 
Rivera's proudest and most notable accomplishment is being able to call himself Billy Joel's saxophonist for nearly five decades. Beginning with Joel in the early Eighties, Rivera has recorded on multiple Platinum Records with the "Piano Man" and has performed live at countless concerts. As Joel was once heard to say, "I never leave home without Mark."
Rivera has shared the stage with a "who's who" of music's elite, including three of the Beatles – John Lennon, Sir Paul McCartney and Ringo Starr, along with Elton John, Bruce Springsteen, Simon & Garfunkle, Don Henley, Hall & Oats, and the late, Tony Bennett to name only a few.
Mark credits Robert John "Mutt" Lange with jump starting his career when he introduced him to Mick Jones and Lou Gramm from Foreigner. That introduction led to Rivera joining the band and resulted in years of compilations, tours and Platinum albums, including Foreigner 4.
One of his favorite moments in the studio and an often-unrealized fact is that Rivera was instrumental in the horn arrangement for the renowned, Grammy-award winning Song of the Year, "Sledgehammer" with Peter Gabriel.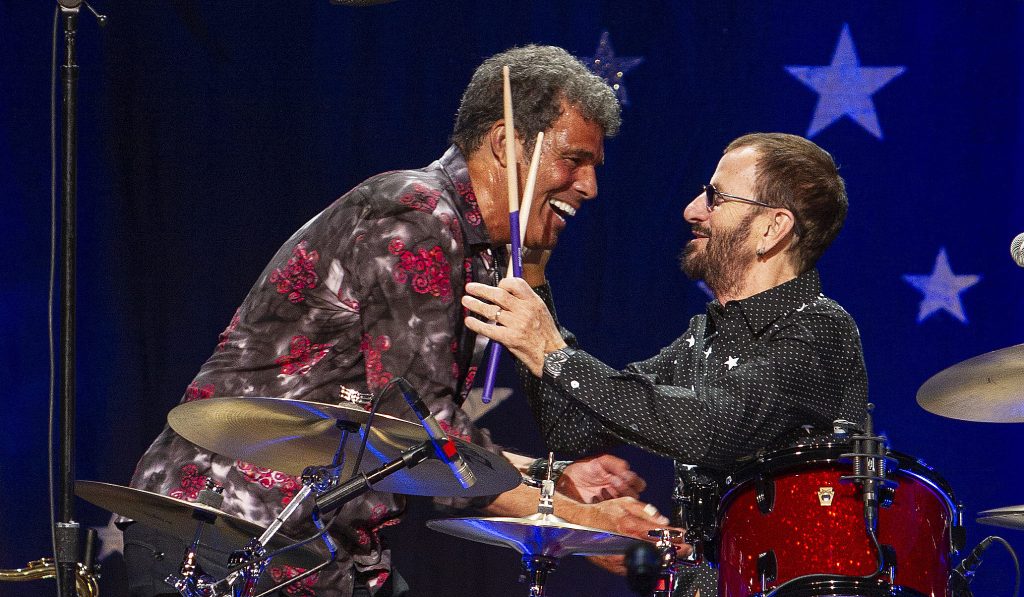 Another crowning achievement on both a professional and personal level is Rivera's 28 years as Ringo Starr's Musical Director. In that role, he has had the opportunity to assemble bands comprised of talents like Jack Bruce (Cream), Peter Frampton, Billy Preston, John Entwistle (The Who), Gary Brooker (Procol Harum), Roger Hodgson (Supertramp), Colin Hay (Men At Work), Simon Kirke (Free), Rod Argent (The Zombies) Greg Lake (E.L.P), Ian Hunter (Mott The Hoople), Edgar Winter, Gary Wright, Richard Page (Mr. Mister), Greg Rolie (Santana), Todd Rundgren and Steve Lukather (Toto).
In 2010, longtime friend Joe Walsh asked Mark to amass a band celebrating Ringo Starr's 70th Birthday at Radio City Music Hall. The band featured Sir Paul McCartney, and for the finale was joined by Ringo himself. As Mark recalls, "It was like watching the dream come full circle."
In 2007, Mark was asked to lead a fantastic line-up of guests gathered at the Roundhouse in London to pay tribute to the late Jim Capaldi of Traffic for a fundraising effort benefiting Capaldi's children's charity, The Landmark Trust. "It was a Joy working with Traffic colleague Steve Winwood, Pete Townshend of The Who, Jon Lord of Deep Purple and many more of my British Idols." Commented Rivera.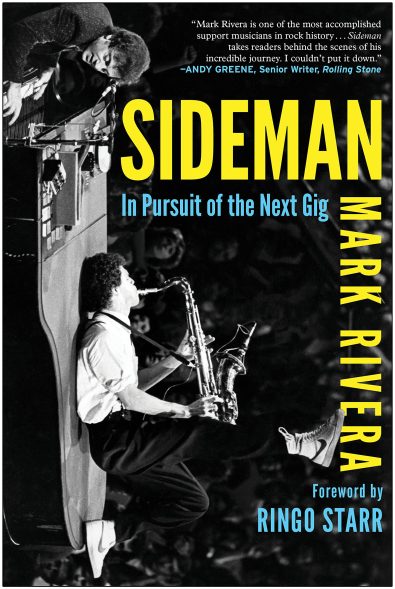 Most recently on February 7, 2023, Mark released his first book, "Sideman: In Pursuit of The Next Gig", with the Foreward coming from none other than Ringo Starr.
Mark is passionate about all things music, but he is equally passionate about giving back.  Never one to forget his roots and where he came from, he takes great pride in being on the Board of Directors for Give An Hour, an organization that helps returning veterans with PTSD.  He also performs every year on September 11th for his local Firefighters and Policemen, never forgetting the tragic events of that day back in 2001. For the past eight years he's also joined Scott Shannon of CBSFM fame, at The Blythdale Children's Hospital. And, he headlined the Cal Ripken Sr. Foundation event and performed for the Marcum Foundation to raise money and awareness for The St. Jude's Childrens Hospital.
To sum up Rivera's stellar career is a daunting task, to sum up his humanity, commitment, dedication, professionalism, and sheer musical talent, is just as daunting, but as he himself always says it's as easy as "never forgetting where you come from."