SIDEMAN:
In Pursuit of the Next Gig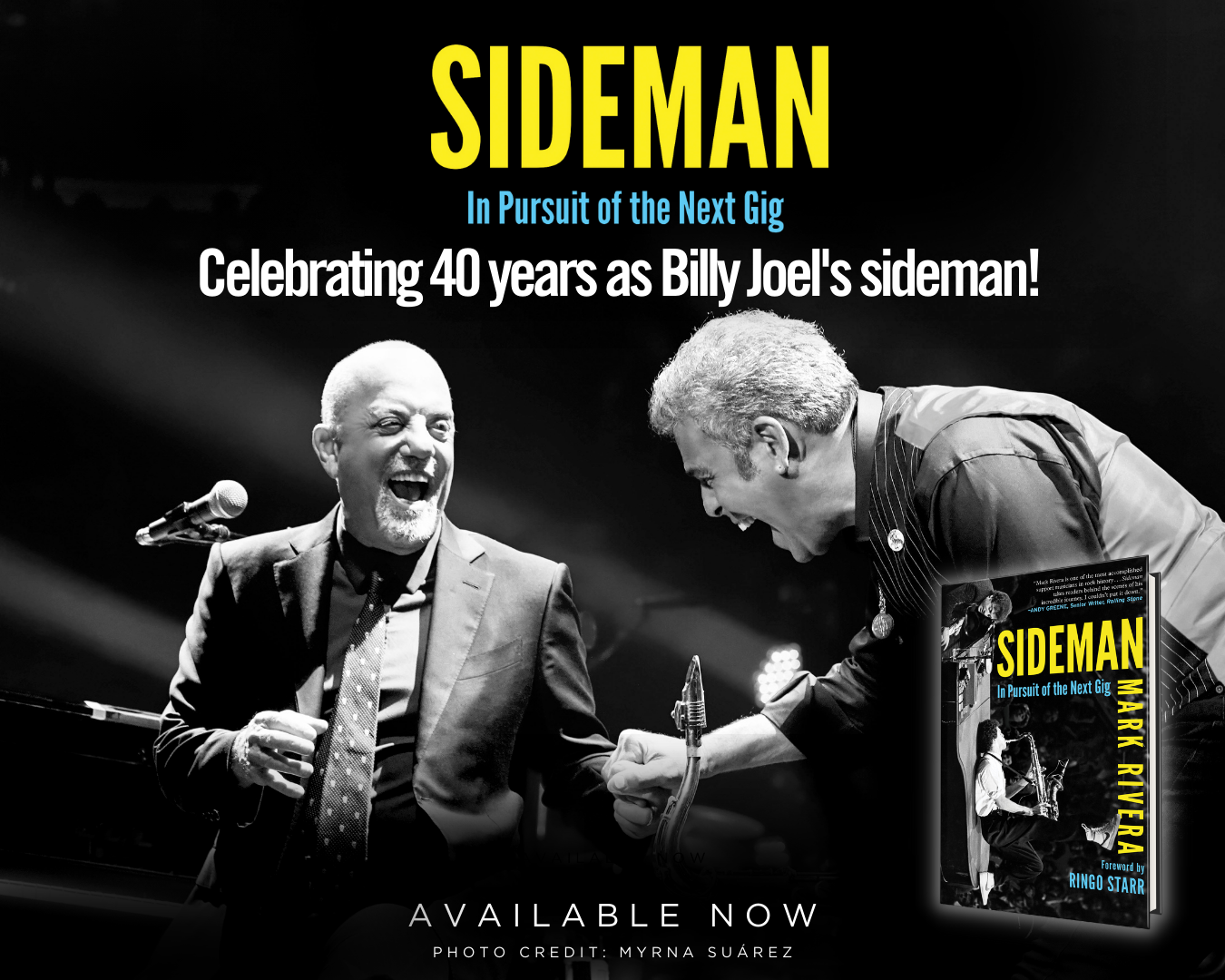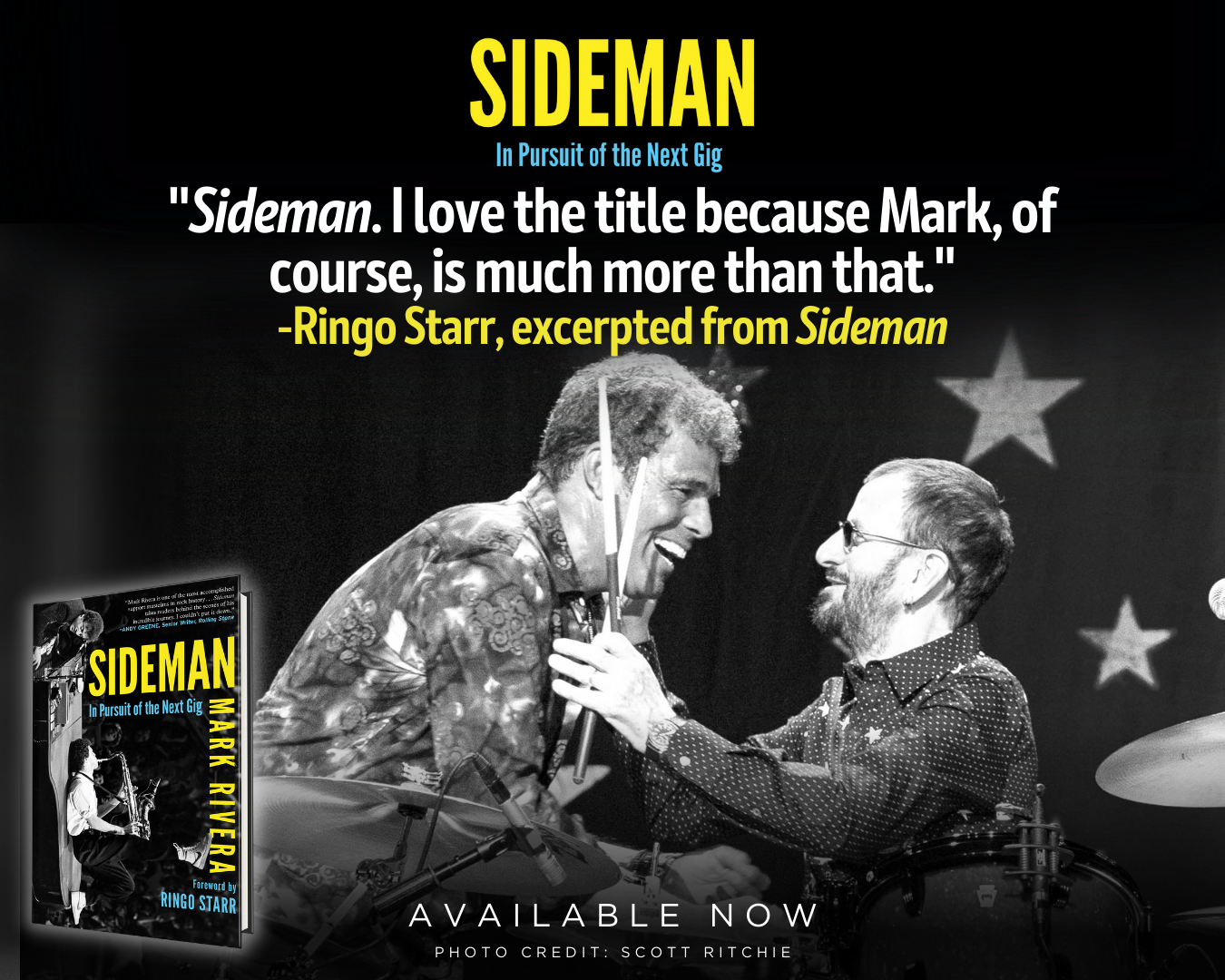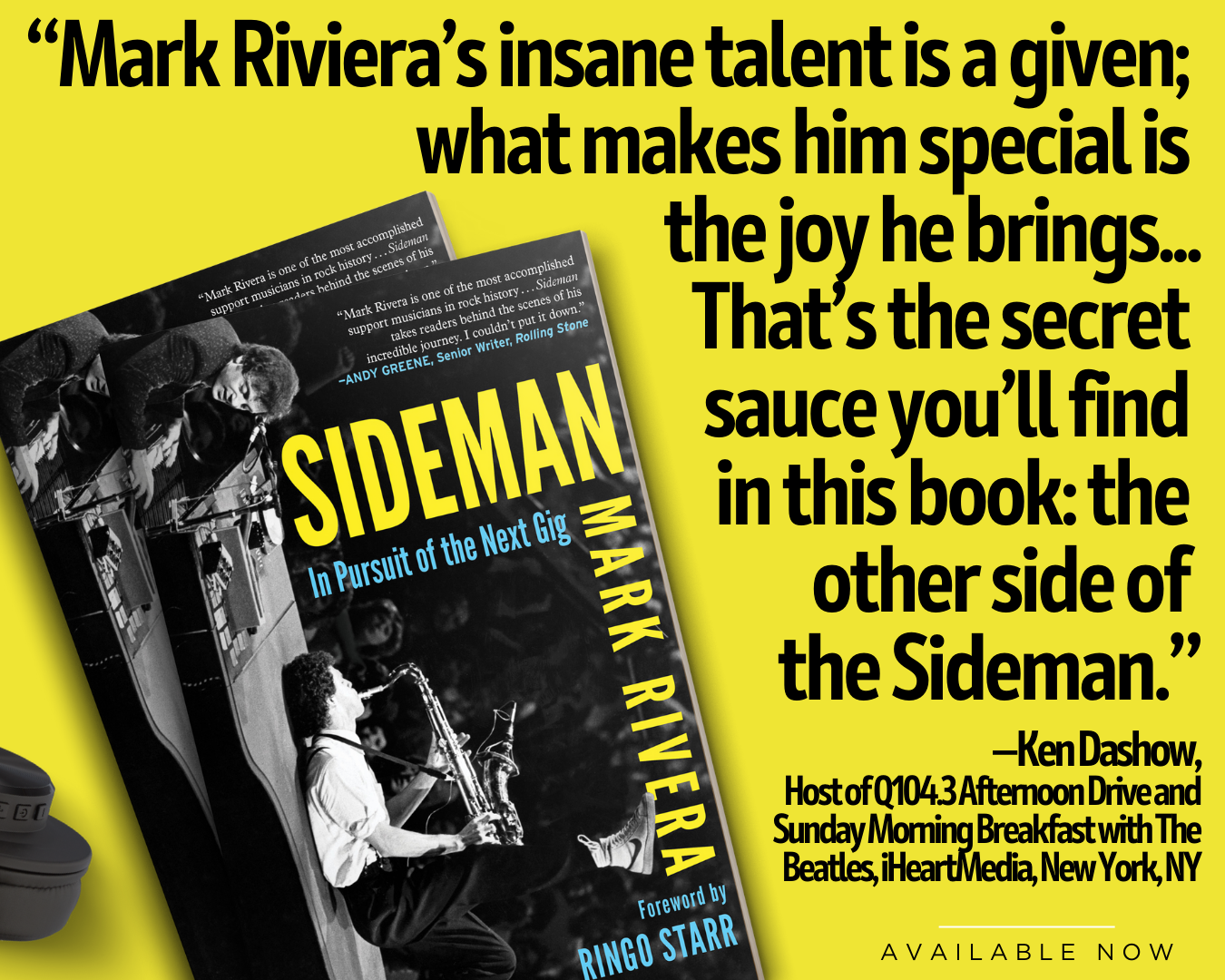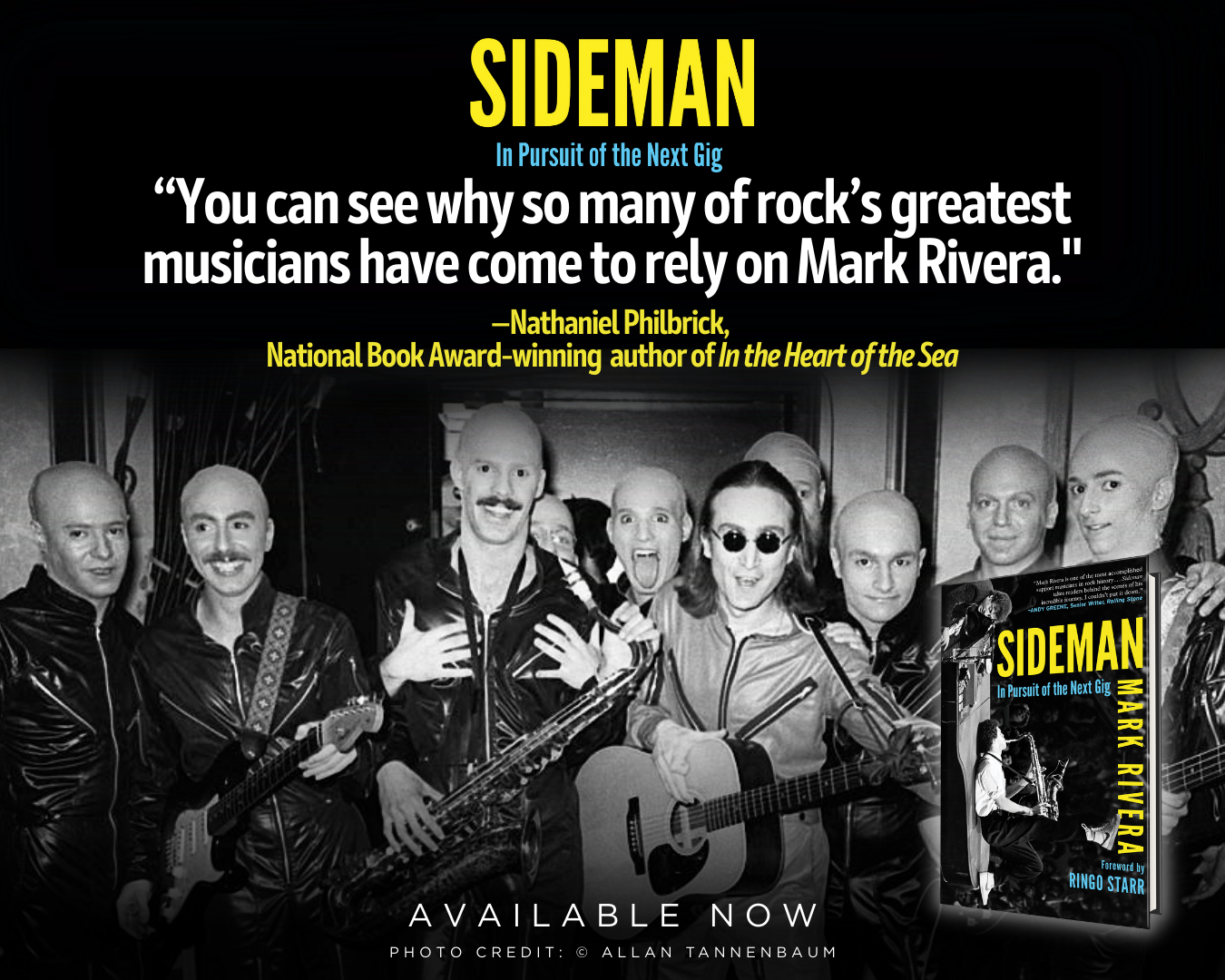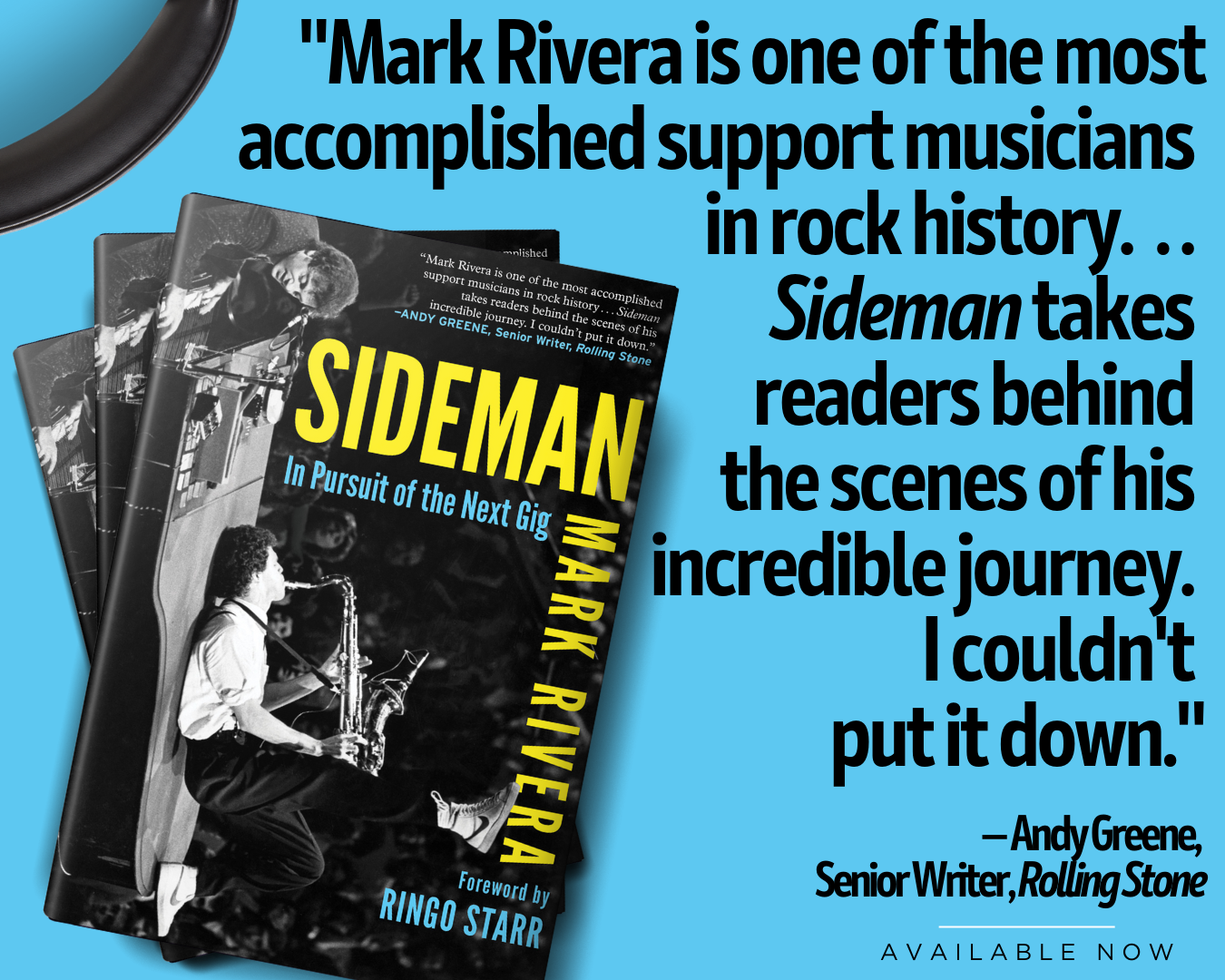 SIDEMAN: In Pursuit of the Next Gig
by Mark Rivera (Author), Mike Poncy,
Ringo Starr (Foreword)
While most successful sidemen are lucky to spend a decade in the music business, multi-instrumentalist Mark Rivera is working on his fifth.

Best known as Billy Joel's saxophonist as well as Musical Director for Ringo Starr and his All Starr Band, Rivera has shared the stage with some of Rock 'n' Roll's greatest performers, including John Lennon, Paul McCartney, Elton John, Simon & Garfunkel, Foreigner, Peter Frampton, Tony Bennett, Sheila E., Joe Walsh, Hall & Oates, and Peter Gabriel.
How does he do it while avoiding the typical pitfalls—falling out of favor with the band, burnout, depression?
A devoted father and husband for nearly forty years, Rivera's recollections in Sideman demonstrate that while he struggled to balance the two worlds—a rock 'n' roller circling the globe and a regular guy worried about putting food on the table—his body's compulsion to always be playing music kept him in constant pursuit of "the next gig."
The sideman is put to the test as he recounts his past from the confines of a global pandemic, and the man accustomed to "keeping up with the music" is forced to put down his instruments and reflect.
Full of optimism, humor, and candor, Rivera turns the spotlight on the sideman's life, revealing not only what it takes to climb the industry ladder (and stay there), but something more surprising: a bit of ourselves rocking out amongst all those superstars.